School Aged Children
60 minute classes for 8 weeks
Musichoir is held on Monday afternoons 4pm – 5pm. It is a group class suitable for school aged children, from 5yrs up.
It has been proven in so much of the new and old research, that shared learning experiences between parent and child are the best experiences to build the strongest of foundations. We see this every day at Musikids, and will see this continue in Musichoir where the child sings alongside siblings and other members of our community.
Initially we will sing to create relationships through sound. Getting to know how we all pitch through listening is important for that right communal sound. Each child will have their own music book with songs to refer to in choir and at home.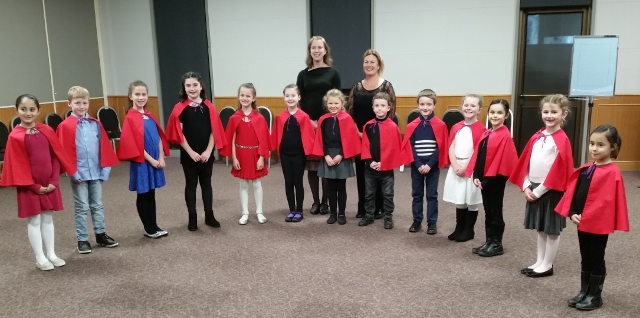 In 2017, the children attending Musichoir committed to several performances throughout the year, singing a variety of songs and tunes in their repertoire such as:
"The Rainbow Connection"
"The Steppy Pepper Spider"
"Jenny Jenkins"
"The Cobbler & the Crow"
"Beautiful"
"Rockin' Robin"
"All the Stars"
"I Got Joy"
The Musiteacher looks forward to sharing great music with your child in this class, which will be a bucket full of music to begin your week with!