·       Holiday Memory
·       Musimums Night 2016
·       Musichoir in 2017
Dear Musifamilies,
Thank you for your support of Music, Musikids, & the development of your young family. The Musiteacher will now take it easy over the summer & be back on deck one day in January. Enjoy the summer & all things out of routine! Here is a summer memory….
As a kid, why was it that when we arrived at our summer holiday destination with the family after Christmas, time seemed to stand still in the first two weeks, and then fly way too fast in the 3rd week? If it rained throughout the whole of the first week, we had no choice but to stay indoors in the annex reading, playing cards, Connect Four or Scrabble again and again. This meant one WHOLE week away from the sand & surf, and one LESS week of time standing still. AND, gosh, help us if we were ordered to get in the car and wander Shellharbour Square for the day with Mum & Dad! Boring. It wasn't much fun for a kid at East's Beach Big4 caravan park, on the southern edge of Kiama …when it rained…in summer.
From the late 1970's to 1989, Mum & Dad booked the family into 'Kimamma', usually a full 3 weeks in January. In my memory, I can go back to a time when time stood still for those years when the holiday would begin with Dad towing the caravan on a hot day after Christmas. The trip would take about 9 hours, broken by a stop at the Dog on the Tuckerbox at Gundagai and spaghetti on toast at a Roadhouse in Yass. This was when the Hume was a highway, not a freeway, and when traffic was slow in spots as it was the only time when families could take holidays. Having it stored in my memory acts as a reference point. Obviously, it is an emotional reference point.
When we were kids, we dreaded the day when the time came to pack up the caravan: when we'd be woken at around 4am the next morning, 4 kids squeezed in the back of the Fairlane and Dad would tow us out of the park hours before campers would be rising. You could hear the squeak of the suspension echo as the sound bounced from van to van. I sat on the left side of the car closest to the door usually, behind Mum. I felt like I was the one to catch the last skerrick of the park as we rose up its' steep exit. The yearly wait for this time to come next year, would begin again. It was the longest wait ever. For a kid.
Sometimes I wish we didn't have to plan for things. Then we could live more in the moment and appreciate those things that motivators tell us is best for life balance. Nanny Pyle once confidently told me that the secret of a happy life is to always have something to look forward to, for once they run out, there isn't much point. Which is correct? The answer is an equal share of the two practices.
Being a Music teacher & business owner mostly feels like you're living in the future too much. Always planning for the next performance, lesson, year, timetable etcetera. It's a choice I've chosen. A rare occasion is where one gets to stand still for a while like the way it felt at East's Beach with our friends from the big smokes of Sydney & Melbourne. It was a different Big4 then, to what it is now. It's like a resort with all the luxurious bells & whistles a family may think they need for a holiday. Unlike the holiday, we found in our exploring and having the bare basics. It's all relative, I guess.
Kids don't really care for much as long as they are always discovering. Sand, surf, exploring, games, renewing relationships…laughing. That's all that seemed to matter.
Groups of us (of all different ages) would head up to the train tracks at the back of the park, rest our ears on the steel to source any vibration of oncoming trains. We'd check out the tunnels and wandered the hills on either side of the park. East's Beach belonged to the East family who once ran the land as a dairy farm. Although when we were kids, the land still had fences and Friesian dairy cows that is now prime real estate. We would look after the little kids (or run away from them), and clamber over the rocks when we were old enough. Upon hearing the 'moooo' horn as the 'milko' routinely came around to campers, or the lolly man in his 'Minimoke', and the pieman at lunchtime we would race out and spend our cents. Yes, our cents. Oh, so long ago! Take me back!
It's on my fridge: a 3-week beach holiday. I would love to plan a holiday like that.
There she goes…planning again.
---
MUSIMUMS NIGHT 2016
Betty's Place, our women's refuge was presented with $1200 Musifamilies raised at Harmony Day this year as 38 Musimums enjoyed a night of reflection beginning with a slide show of the 10 years Musikids has been operating at the Slab Hut. With glasses filled, four Musimums of four Musikids who were at the opening of Musikids at the Slab Hut on Monday, 29th January 2007 were interviewed by yours truly. Belinda Knight, Kate Woodman, Helen Trebley and Elissa Lowe shared their lives over the past 10 years. Their insights were invaluable to the Musimums in the audience to my right. Of course, there was singing, and music trivia. This time, multiple time winners: Musimums Sonia Bullivant and Louisa Mills prepared & conducted this part of the night with a topic favourite to Sonia's heart: Musicals. Musimums Lara & Alison were this year's winners.
And the rest? What happens at Musimums Night stays at Musimums Night. Thanks for the fun Musimums!
---
MUSICHOIR IN 2017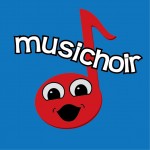 Musichoir is a new class on trial for 2017, held on Monday afternoons 4pm – 5pm, suitable for school-aged children. Musimum Anna will be the Musichoir accompanist, which will allow the Musiteacher to guide the children. The cost of $100 per term includes the class, all music resources and the organisation of public performances.
It has been proven in so much of the new and old research, that shared learning experiences between parent and child are the best experiences to build the strongest of foundations. We see this every day at Musikids, and will see this continue in Musichoir where the child sings alongside siblings and other members of our community. Here are just some of the benefits:
With members singing in time in a shared environment, their heartbeats learn to regulate by beating in time. It has been proven that this helps keep hearts healthy and improve lung function.
Choir members may arrive tired, but always leave revitalised and happy. This may be because oxytocin levels are boosted, or cortisol levels are lowered, which helps to control stress, anxiety and lessens the feeling of loneliness.
Greatly improves listening and strengthens brain function to focus
Helps children with speaking (diction)
Feeling a sense of belonging/togetherness
Joining a choir can help children and adults alike in so many ways. If this sounds like something for your child, please complete the Online Enrolment Form. If you know of another child this may benefit, then please pass on this message.